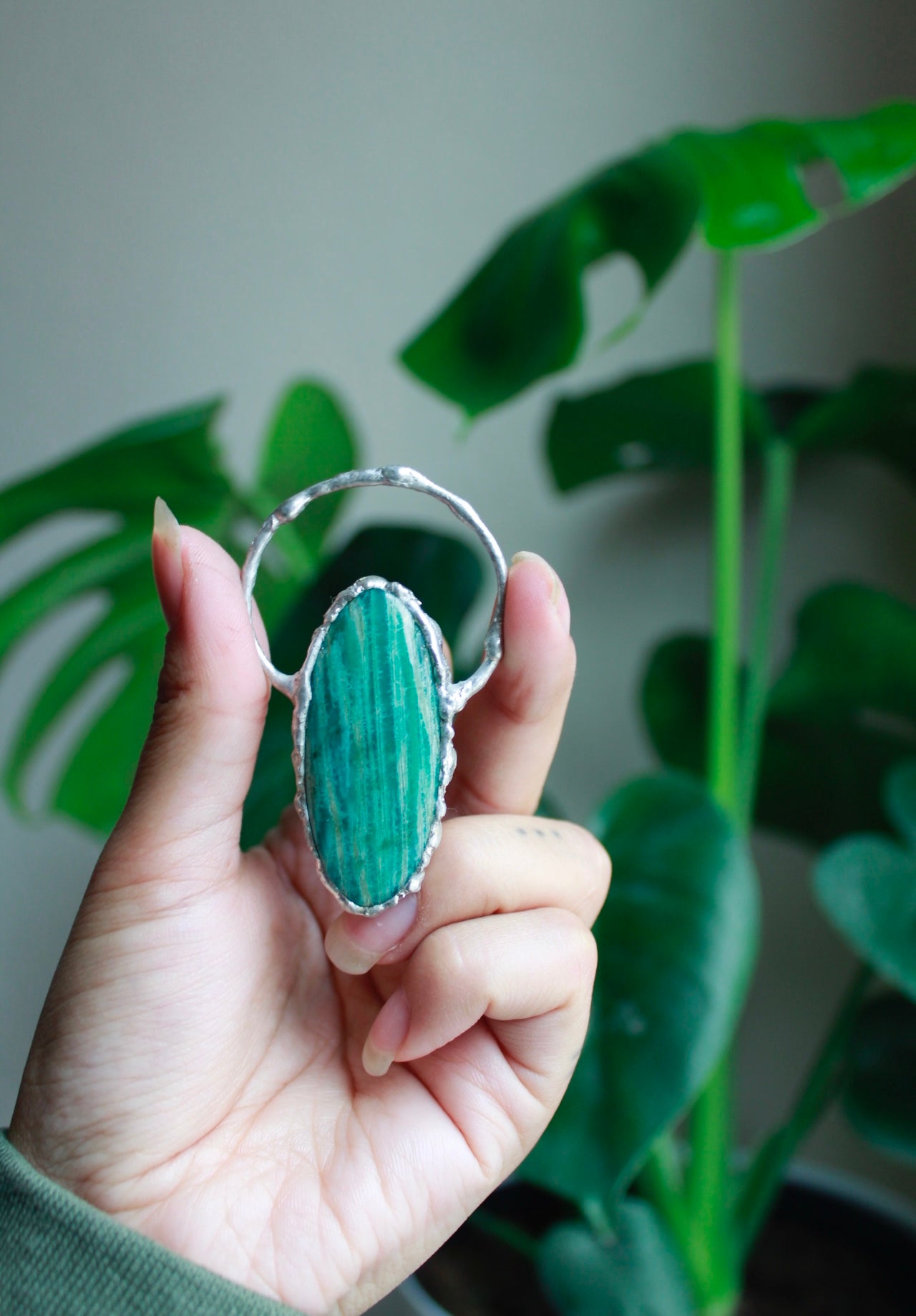 green amazonite pendant
Welcome to my world of handmade treasures. Get ready to adorn yourself with the magic of soft soldered jewelry featuring genuine gemstones, each collected by me personally from my birthplace, Perú. No piece of jewelry can be replicated and every gemstone and gemstone beads are uniquely sourced in Perú, known for its rich and diverse natural treasures. 

My handmade jewelry is intended for free-spirited individuals who appreciate the beauty of handmade craftsmanship and desire to express their individuality. It's for those who embrace the boho chic aesthetic, love exploring different cultures, and want to add a touch of spirituality to their accessories.
To wear my jewelry, simply browse through my collection of necklaces and earrings and select a piece that resonates with you, and let it intuitively become an extension of your self-expression. Pair it with your favorite flowy dress, a bohemian-inspired ensemble, or simply wear it as a statement piece to add a touch of whimsy to your everyday attire.
Indulge in the enchanting world of handmade jewelry. Explore my collection today and discover the perfect piece that resonates with your boho chic soul. Embrace your free-spirited nature and celebrate your love for authentic, handmade treasures.