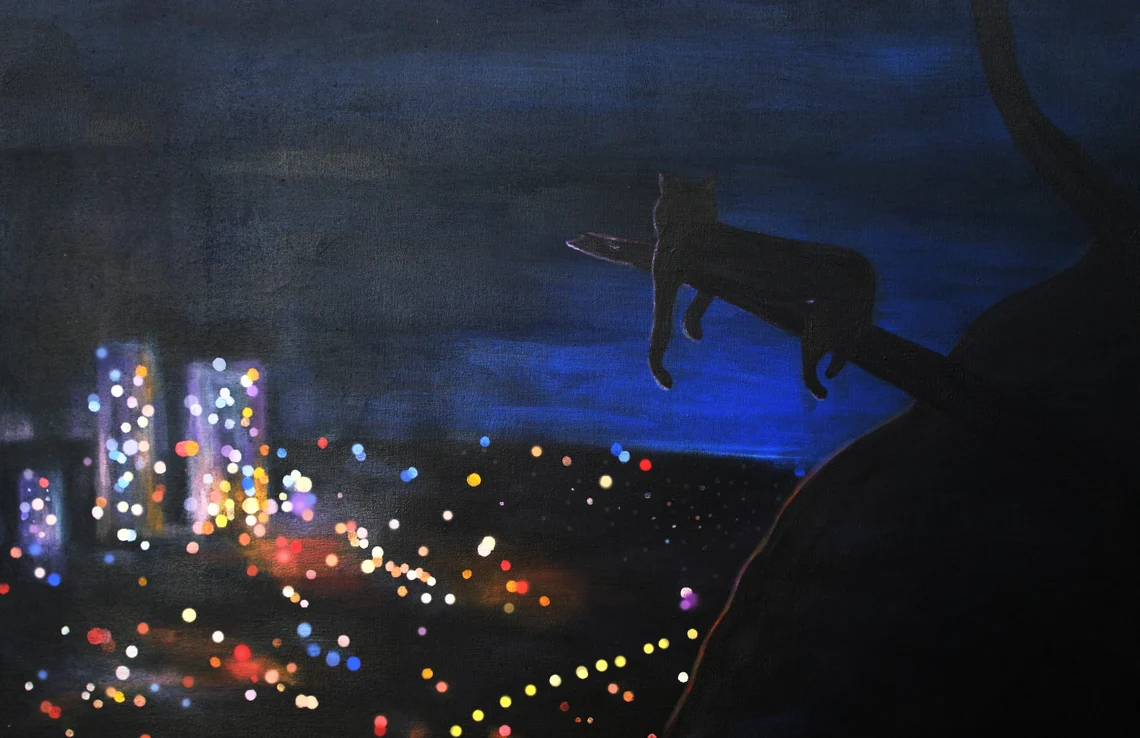 from a distance 9x12 print
Art print of an original 24x36 painting in acrylic and air brushing :)
This is part of a three-part series called "Urban Life vs Wild Life." Humans and animals have coexisted for centuries and while our relationship can be beautiful, animals are at a large disadvantage. We take over their land and then ironically, see them as trespassers of our own. Humans are prioritized and a lot of the time, wild animals are often negatively affected by the decisions humans make. I wanted to switch that narrative with this painting - making the mountain lion as the main focus.
Here, a mountain lion is overlooking a city that used to be their home, from the outskirts that they were pushed into. However, from their perspective, there is peace and quiet. 

As the sun sets and darkness blankets the cityscape, witness a mesmerizing spectacle of vibrant lights glowing in the dark. there is also a sense of admiration, of how beautiful the city can look from far away.