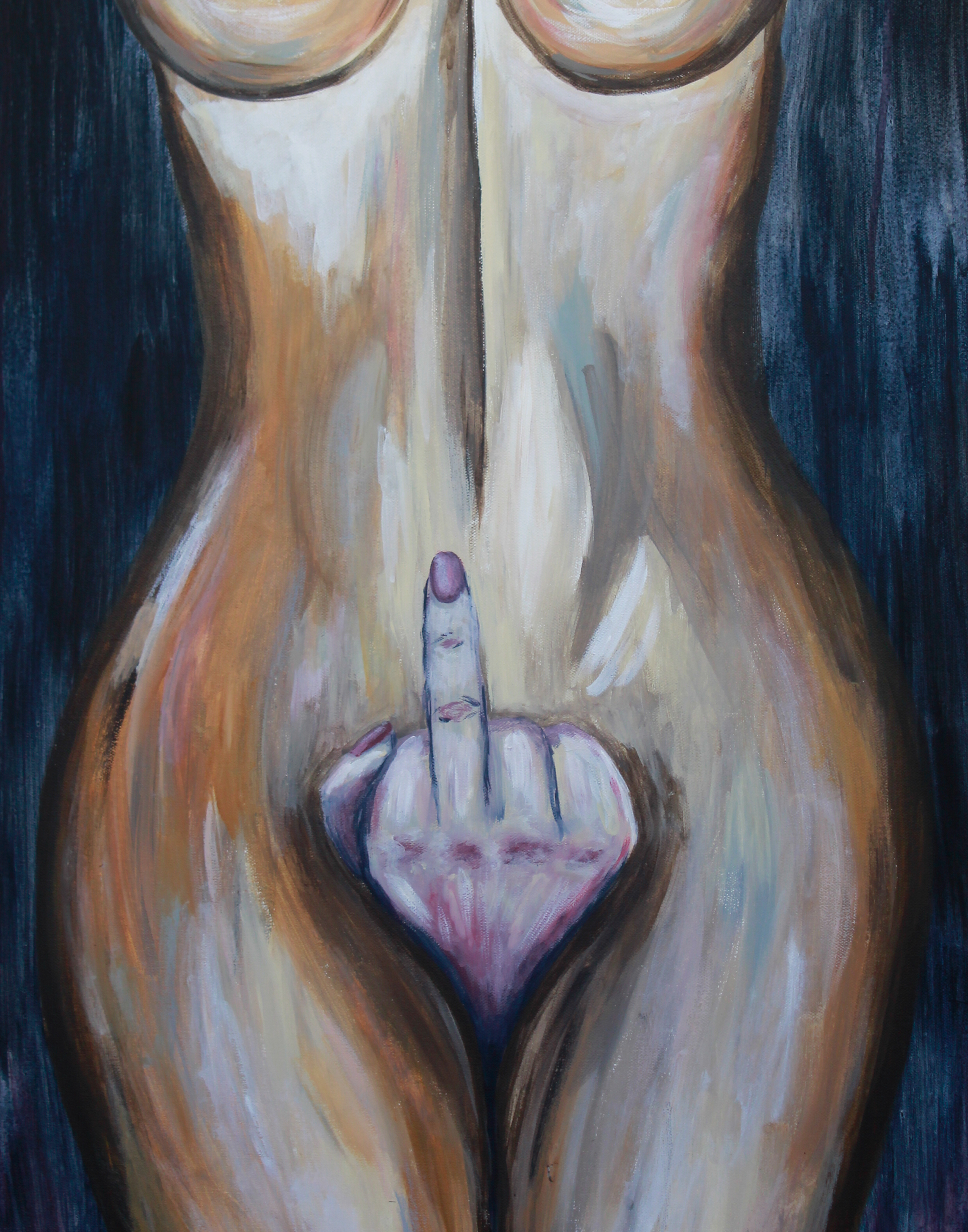 fuck off 11x14 print
11x14 print of an acrylic painting I made shortly after roe v wade was overturned. I hope it speaks to you as loudly as it did to me while I was creating it.
This is a not-so-gentle reminder about keeping women's bodies out of politics and just leave us alone :)  featuring a captivating depiction of a woman's naked body, the focal point emerges from her powerful femininity—an unapologetic "Fuck Off" sign boldly displayed. Its thought-provoking imagery encourages self-expression and sparks conversations. This print captures the essence of defiance and self-assuredness, making it an ideal centerpiece for those seeking to challenge societal norms.