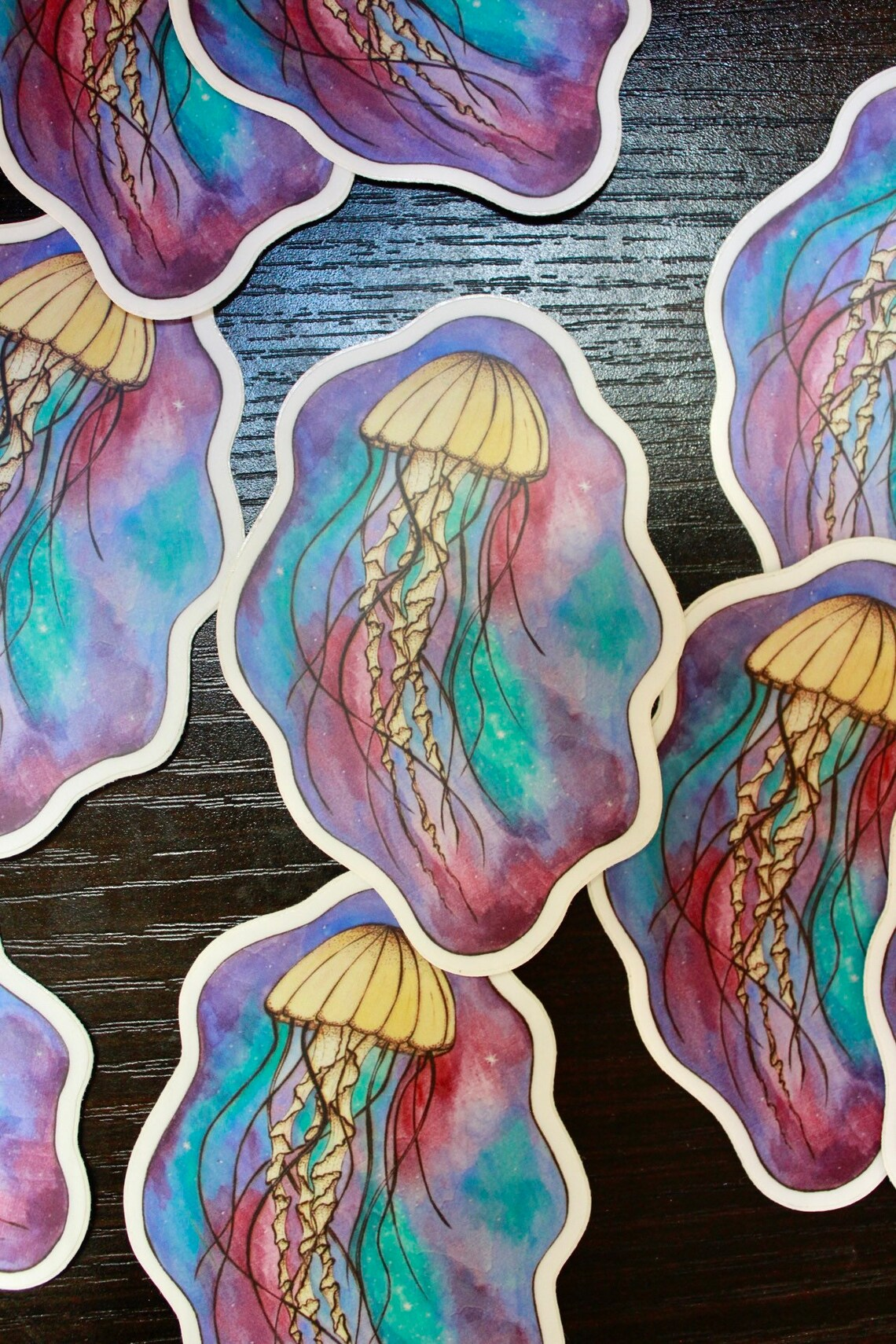 jellyfish sticker
These stickers showcase my original artwork, are perfect for adding a personal touch to everyday items like water bottles, laptops, and any flat surface that deserves a little customization. The possibilities are endless! Let your stickers be a reflection of your adventurous spirit and love for exploration, sparking conversations wherever you go.

These stickers are intended for free-spirited individuals who love to adventure, explore new horizons, and express their unique personality. Whether you're an outdoor enthusiast, a travel junkie, or simply someone who wants to add a touch of creativity to your belongings, my stickers are the perfect companion.
To use them, simply peel off the backing and apply the sticker to a clean, flat surface. Ensure the surface is dry and smooth for optimal adhesion. Let these stickers transform your everyday items into personalized works of art.
Join the tribe of adventurous souls who love to customize and express themselves. Browse my collection now and choose the stickers that resonate with your adventurous spirit. It's time to embark on a journey of self-expression and let your belongings tell your unique story, one sticker at a time.