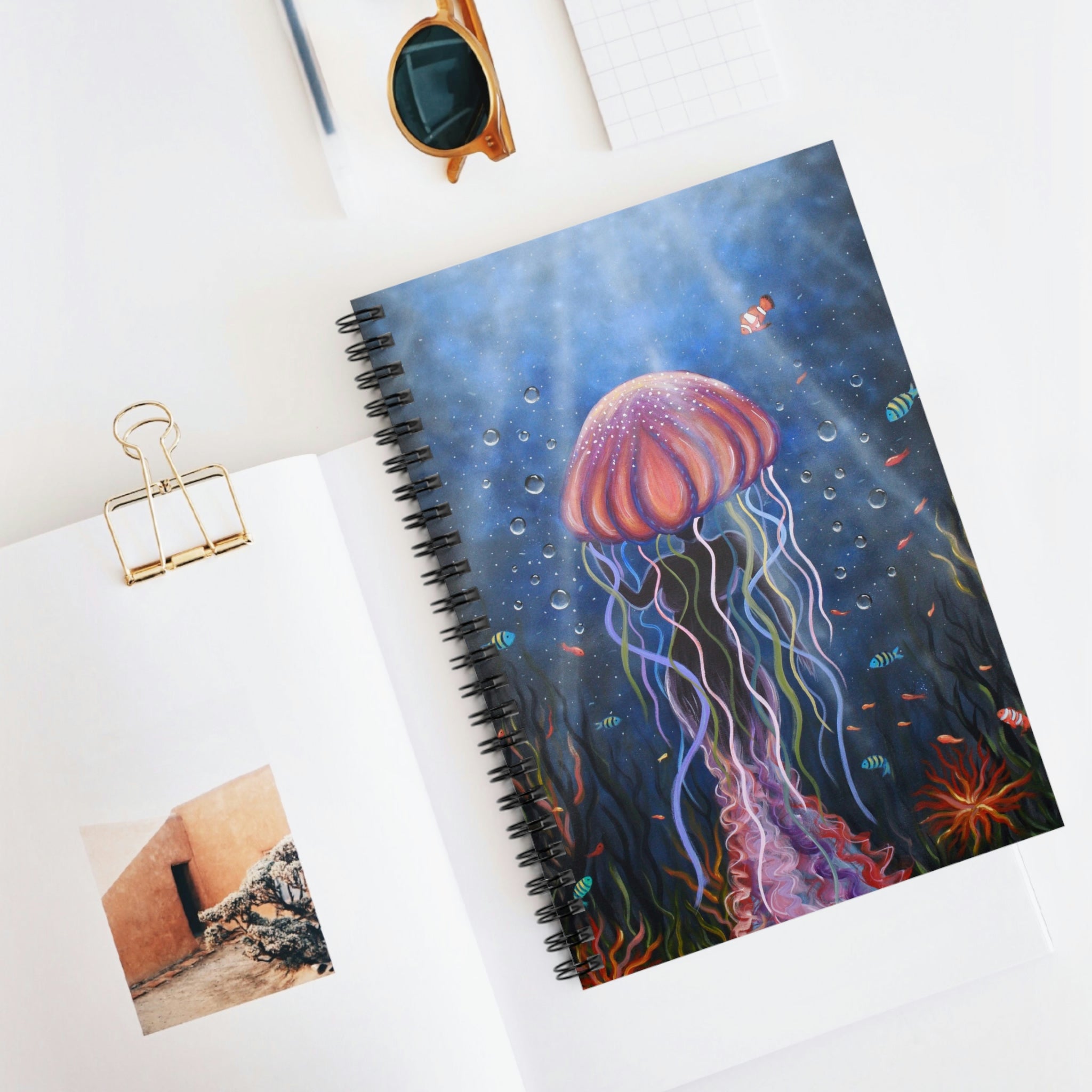 hidden strength journal
Hey, I'm so excited to offer you my line of spiraled journals, each featuring unique prints of my original art. This isn't just any journal—it's a work of art that inspires self-reflection, personal growth, and creative expression. Whether you love journaling, making lists, writing affirmations, or documenting your innermost thoughts, this journal is designed to ignite your self-awareness journey. The spiral binding allows for easy flipping, ensuring you can capture every moment, big or small.

My journals are intended for individuals like you who crave self-awareness, creativity, and personal growth. It's perfect for journaling enthusiasts, dreamers, artists, and anyone on a quest for a deeper understanding of themselves and their place in the world.
To unleash the magic within this journal, simply find a quiet corner, grab your favorite pen, and let your thoughts and emotions pour onto its lined pages. Use it to write your dreams, set intentions, track your progress, and find solace in the power of self-expression. Let it be a mirror reflecting the incredible individual that you are.
Join us on this transformative journey of self-awareness and self-growth. Embrace the power of my journals with original art prints, and watch as your inner world blossoms into something extraordinary. Start your self-awareness adventure now and discover the limitless possibilities that await you.
So, what are you waiting for? Grab your very own with the trees journal today and let your words become art on these pages. Together, let's inspire, empower, and encourage each other towards a path of self-awareness and self-growth.
-118 ruled line pages (59 sheets)
-Front cover print
-Black back cover